Largo Experience Excellence in Craftsmanship and Customer Service
Trusted Largo Contractors
Welcome to ASC Aluminum, Largo, Florida's premier contractor for construction and remodeling solutions. Our dedication to superior craftsmanship and unparalleled customer service has set us apart in the industry.
Whether you're embarking on a residential upgrade or a commercial transformation, our seasoned team is committed to understanding your vision and turning it into a tangible reality.
Every project we undertake is a testament to our meticulous attention to detail, high-quality workmanship, and streamlined construction process. At ASC Aluminum, we don't just build structures; we craft lasting impressions.
Dive into a construction journey where your aspirations take center stage, and experience is your guiding hand. Reach out to ASC Aluminum today, and discover the gold standard in construction and remodeling.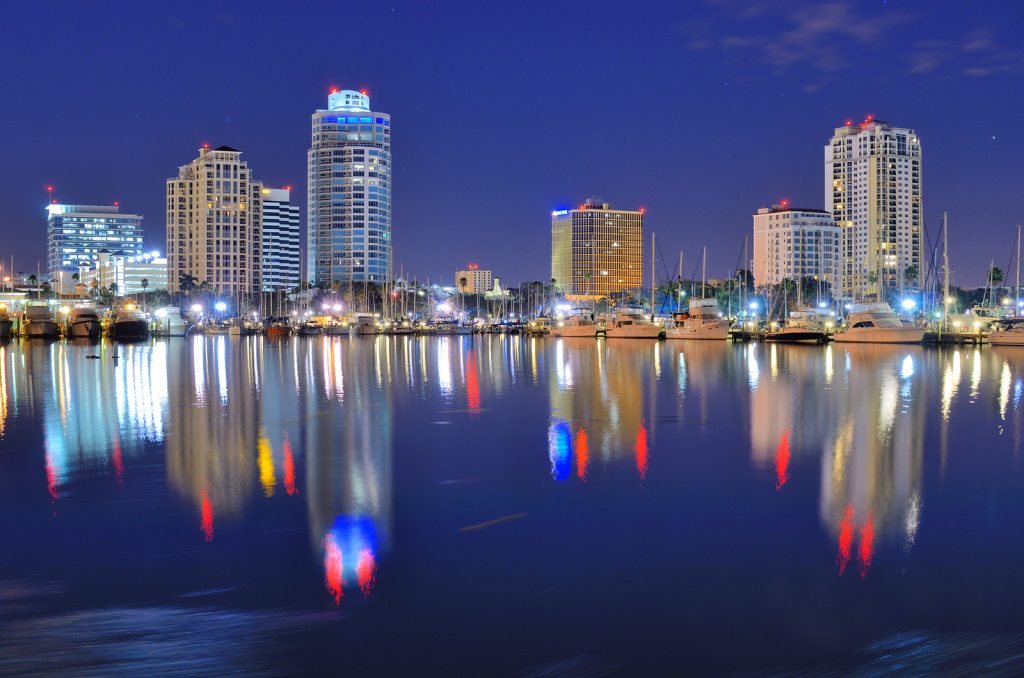 Experience Excellence in Craftsmanship and Customer Service
Trusted Largo Contractor for Your Construction Needs
Aluminum Specialty Contractors stands as a leading window contractor in the region. Conveniently headquartered in Pinellas Park, a short distance from Largo, ASC has been delivering exceptional window installation services to the local community, both residential and commercial, for over four decades.
Largo is a vibrant city situated in Pinellas County, Florida. As of 2020, it boasts a population of approximately 84,500 residents. Positioned between Clearwater and Seminole, the city is recognized as the third-largest in Pinellas County.
The origins trace back to the 1800s, with its incorporation as a town in 1905. Over the years, it has seen significant growth, both in terms of infrastructure and population. Locals often affectionately refer to it as the "City of Progress".
Largo is renowned for its pleasant climate, characterized by warm temperatures and abundant sunshine, making it a desirable location for both living and vacationing. The city's proximity to the Gulf of Mexico ensures mild water temperatures, averaging around 75 °F (24 °C) annually.
Historically, it was known for its agricultural contributions, especially citrus production. Today, it has transformed into a bustling urban center with a blend of historical landmarks, modern amenities, and lush parks. The city's commitment to green initiatives and community well-being is evident in its numerous recreational areas and community events.
For those seeking top-tier window contractors in Largo, Aluminum Specialty Contractors emerges as the premier choice, synonymous with quality and value.
Explore our website to discover the range of services we offer and reach out to us for a comprehensive, obligation-free estimate.

Accordion Shutters in Largo
Protect your property with our top-tier accordion shutters. Designed for the unique weather challenges of Florida, these shutters offer both security and aesthetic appeal, making them a favorite among residents.
Bahama Shutters for Largo Homes
Infuse a touch of tropical elegance to your residence with our Bahama shutters. Beyond their aesthetic appeal, they provide optimal protection against strong winds and storms, ensuring safety and style in one package.
Carports and Canopies in Largo
Guard your vehicles against Largo's unpredictable weather with our robust carports and canopies. Crafted for durability and designed for elegance, they're the perfect addition to any home.
Doors, Siding, and Soffit Fascia for Largo Residences
Upgrade your home with our premium range of doors, siding, and soffit fascia. Tailored to withstand Largo's unique climate, our products enhance both the functionality and aesthetics of your property.
Impact Glass Windows for Largo Homes
Equip your Largo property with our state-of-the-art impact glass windows. Offering unparalleled protection against storms and break-ins, they're an essential addition to every Largo residence.
Mobile Home Windows in Largo
For the mobile home community in Largo, we offer specialized windows that ensure optimal comfort, security, and energy efficiency, enhancing the coziness of your mobile residence.
Mobile Home Roofover Solutions
Enhance the durability and insulation of your mobile home in Largo with our expert roofover solutions. Designed specifically for mobile homes, they offer protection and energy efficiency.
Patio/Picnic Covers for Outdoors
Enjoy Largo's beautiful weather under our premium patio and picnic covers. Whether it's a sunny day or an unexpected rain shower, our covers ensure you can relax outdoors in comfort.
Roll Down Shutters
For enhanced security and storm protection in Largo, our roll down shutters are the go-to solution. With easy operation and robust construction, they offer peace of mind to every Largo homeowner.
Room Additions
Expand your living space with our expert room addition services. Whether it's a sunroom or an extra bedroom, we ensure a seamless integration with your existing structure.
Storm Panels for Homes
Prepare for hurricane season with our high-quality storm panels. Offering maximum protection against severe weather, they're a must-have for every residence.
Sunrooms and Screens
Experience the beauty of Largo's outdoors from the comfort of a sunroom or enjoy the breeze without the bugs with our premium screens. Perfect for relaxation and entertainment.