Experience Excellence in Craftsmanship and Customer Service
Trusted St. Petersburg Contractors
Welcome to ASC Aluminum, your trusted St. Petersburg contractor specializing in construction and remodeling services. With a commitment to excellence in craftsmanship and customer service, we are dedicated to transforming your vision into reality. Whether you're planning a residential or commercial project, our team of experienced professionals will work closely with you to understand your unique needs and deliver exceptional results. From concept to completion, we ensure attention to detail, quality workmanship, and a seamless construction process. With ASC Aluminum, you can trust that your project will be handled with the utmost care and expertise. Contact us today to discuss your project and experience the difference of working with a trusted contractor.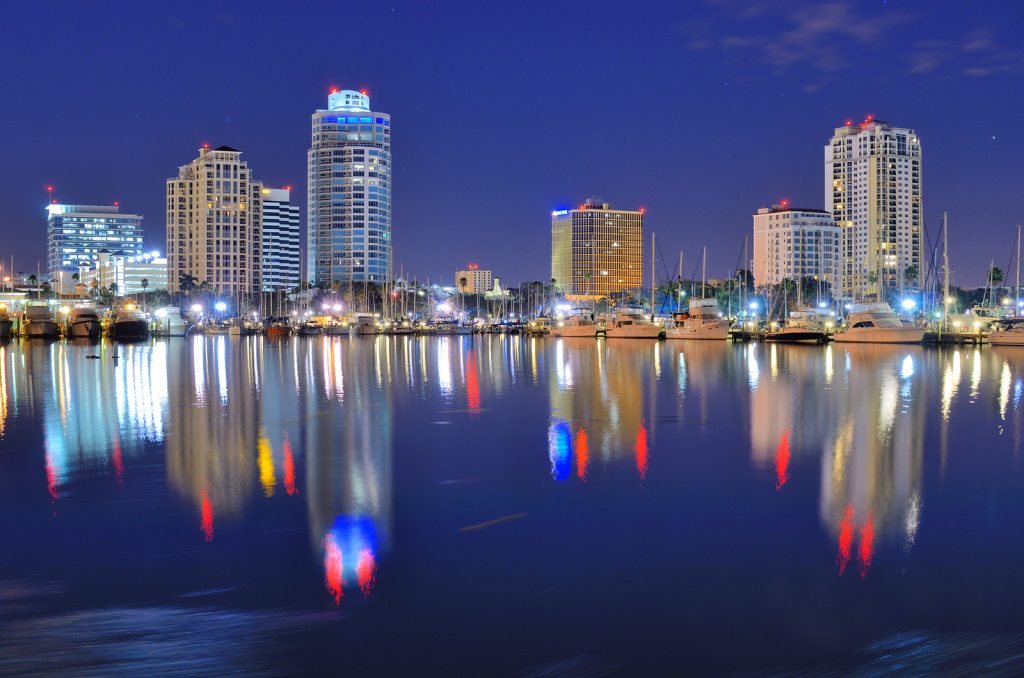 Experience Excellence in Craftsmanship and Customer Service
Trusted St. Petersburg Contractor for Your Construction Needs
Aluminum Specialty Contractors is one of the top window contractors in the area. With its offices located in Pinellas Park, just north of St Petersburg, ASC has provided professional window installation services to local residents and businesses for over 40 years.
St. Petersburg is a city in Pinellas County, Florida with a 2020 population of 271,842. Near Clearwater, it is the fifth-largest city in Florida and the second-largest city in the Tampa Bay Area, after Tampa.
St. Petersburg was founded in 1888 and incorporated as a town on February 29, 1892 and re-incorporated as a city on June 6, 1903. The city is often referred to by locals as St. Pete.
With an average of some 361 days of sunshine each year, and a Guinness World Record for logging the most consecutive days of sunshine (768 days between 1967 and 1969), it's nickname is "The Sunshine City".
Located on the Gulf of Mexico, the average water temperature is typically around 76 °F (24 °C). Due to its good weather and low cost of living, the city has long been a popular retirement destination, although in recent years the population has moved in a much more youthful direction.
When it comes to window contractors, Aluminum Specialty Contractors is your #1 choice for quality and getting the best deal.
Check out our website and give us a call for your free, no nonsense estimate.

Accordion Shutters in St. Petersburg
Protect your property with our top-of-the-line accordion shutters. Designed to withstand the unique weather conditions of Florida, these shutters offer both safety and aesthetic appeal, making them an ideal choice for homes and businesses.
Bahama Shutters for St. Petersburg Residences
Bring a touch of the tropics to your home with our Bahama shutters. Beyond their stylish appearance, they provide excellent protection against strong winds and storms, resonating with the coastal charm of St. Petersburg.
Carports and Canopies in St. Petersburg
Guard your vehicles from the elements with our durable carports and canopies. Crafted for longevity and style, they're an essential addition to homes, ensuring your vehicles remain shielded and enhancing your property's curb appeal.
Doors, Siding, and Soffit Fascia for St. Petersburg Homes
Upgrade your property with our premium range of doors, siding, and soffit fascia. Tailored to endure St. Petersburg's distinct climate, our products elevate your home's exterior while enhancing its structural integrity.
Impact Glass Windows for St. Petersburg Properties
Fortify your St. Petersburg residence with our state-of-the-art impact glass windows. Offering unparalleled protection against storms and potential intrusions, they're a must-have for every home, ensuring safety and energy efficiency.
Mobile Home Windows in St. Petersburg
Optimized for the mobile home community in, our windows ensure unparalleled comfort, security, and energy efficiency. Elevate the charm and coziness of your mobile residence, ensuring a serene and comfortable living experience.
Mobile Home Roofover Solutions
Enhance the durability and insulation of your mobile home with our expert roofover solutions. Specifically designed for mobile homes, they offer protection against the elements, ensuring a cozy and protected living space.
Patio/Picnic Covers for Outdoor Spaces
Enjoy St. Petersburg's delightful weather under our superior patio and picnic covers. Perfect for sunny days or unexpected rain showers, our covers ensure you can relax outdoors in utmost comfort, making every outdoor moment memorable.
Roll Down Shutters
Experience the ultimate in security and storm protection with our roll down shutters. User-friendly and robust, they offer peace of mind during even the most severe weather conditions, ensuring your property's safety and security.
Room Additions
Expand your living space with our expert room addition services. Whether you dream of a sunlit reading room or an extra bedroom, we ensure seamless integration with your existing home, adding value and luxury.
Storm Panels for Homes
Stay prepared for hurricane season with our robust storm panels. Offering unparalleled protection against severe weather, they're a staple for every residence, ensuring safety during turbulent times.